Welcome to Excellent Analytics & Visual Insights – or EAVI for short.
EAVI empowers you with your information
The amount of information businesses have access to is growing exponentially, but the ability of businesses to understand and make use of this information has remained largely unchanged. EAVI can help you fill "The Gap".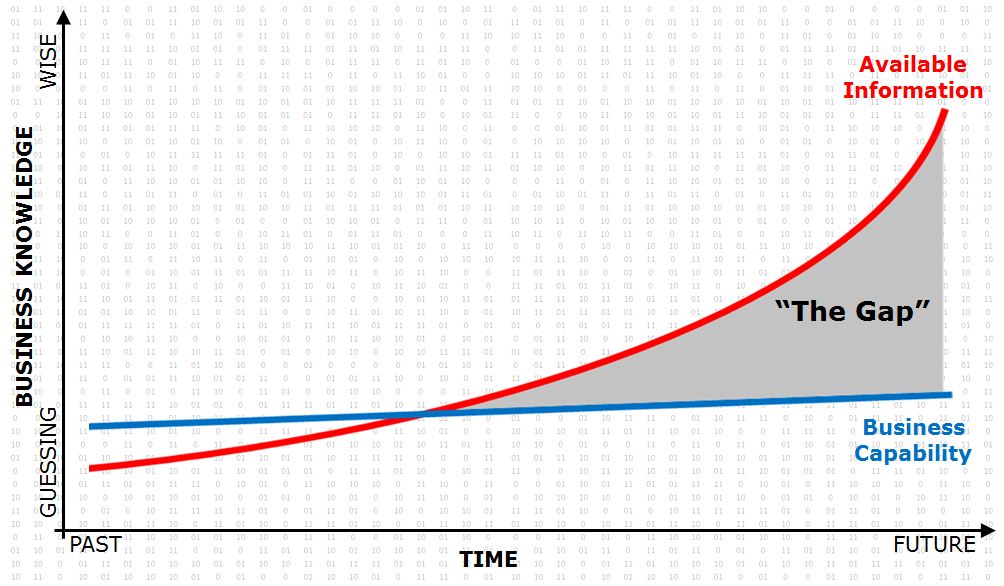 But filling "The Gap" often means very substantial time and resource investments, and highly complex systems with detailed interfaces. EAVI takes a different approach. EAVI helps you come to grips with the data you have, by giving you simple powerful visuals and tools to help you and your team decide what actions to take.
EAVI creates graphics which hit people in the face
The insight from a great graphic changes something. It might mean some new ideas or questions appear or disappear completely. No one asks whether a great graphic is effective – you can just tell.
Check out EAVI's services and see what we could do for you.
Check out EAVI's portfolio for some examples of the type of work that we do.
Check out EAVI's ideas and see whether you like our thinking.
Or if you are already very interested then contact us to get EAVI on your team